A Tradition of Superior Quality Assurance
With excellence in manufacturing since 1957, you'll find our tradition for precision results and customer satisfaction is due to RB Tool & Manufacturing Company's approach to superior accuracy and quality control at every step of production. Along with our experienced and trained quality assurance personnel and process engineers, we have the necessary computerized and special inspection equipment, gauges and testing equipment needed to make sure your exacting tolerances are met.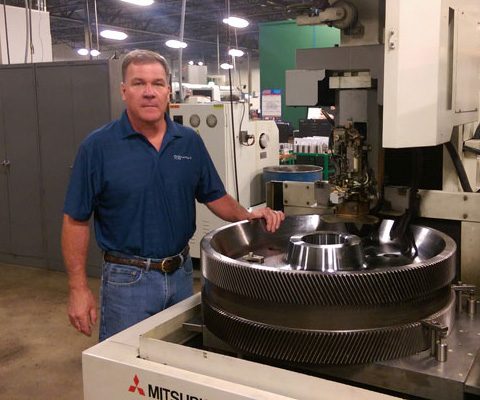 RB Tool's experience extends to our ability to work with a full range of materials: steel, aluminum, brass, titanium, stainless, plastics, aerospace alloys, copper, and rubber in bar, cast, or molded stock.
Affordable, Just-In-Time Delivery
100% on-time delivery is always our goal. We'll deliver your job on time, where you need it, anywhere in the world. If we can't meet your delivery requirements, we won't take your job.
Reliable and Dependable Expertise
Whether it's long or short runs, one-of-a-kind manufacturing and processing equipment or several hundred parts, you'll find RB Tool & Manufacturing Co. always delivers. For a free analysis and quote, contact us today.
State-of-the-Art Precision Equipment
Our facilities are complete. We have a full range of conventional and the latest CNC Machining Centers, mills, lathes, turning equipment, EDM, drills, saws, welders and more to meet your requirements. We use FeatureCam 3D HSM/ 5 Axis Positioning/ 5 Axis Simultaneous Machining to program all of our CNC equipment.
PDF Equipment list (PDF – 368 KB)
At the same time, TOMAK Precision , our sister company (in Lebanon, Ohio), has additional grinding, machining and finishing capabilities that complement RB Tool. Together, we can provide solutions for your precision machining needs.
With every job, we first analyze your plans with you and your engineers to do all we can to help improve your product design / production process in order to reduce machine / parts costs and improve efficiency. With our expertise we can review your specifications and manufacturing prints and will assist you in procuring the best product for your money.