At RB Tool & Manufacturing Company, we are well-equipped to fabricate large parts from hard materials with precision accuracy. This made us the perfect choice to manufacture this drive coupling. It was designed for use in a die cutting application of a corrugated paperboard/folding carton system.

Working with blanks of case hardened 4140 steel, we utilized our large capacity CNC lathe to turn the 13.375″ diameter of the coupling, to a 63 RMS surface finish. Various machining operations were required to form the flats, radii, contours, and slots on the 2.250″ deep work piece. Visual and gauge inspections revealed that the tight dimensional tolerances and rigid perpendicularity requirements of the customer specification were met.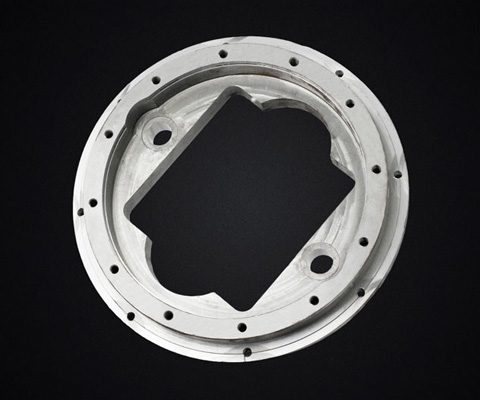 The high quality of this component enables the die-cutting equipment to achieve zero-backlash, high output, and trouble-free performance. We continue to manufacture this component in quantities of 30-40/year for this customer. If you are interested in learning how our precision large part turning capabilities can benefit your next project, contact us today.
Highlights of this Project